Hot Sauce Moon OPENS the "Blues & Jazz" Final Saturday of Winter Fest on the Main Stage – 1:30 to 3:30 pm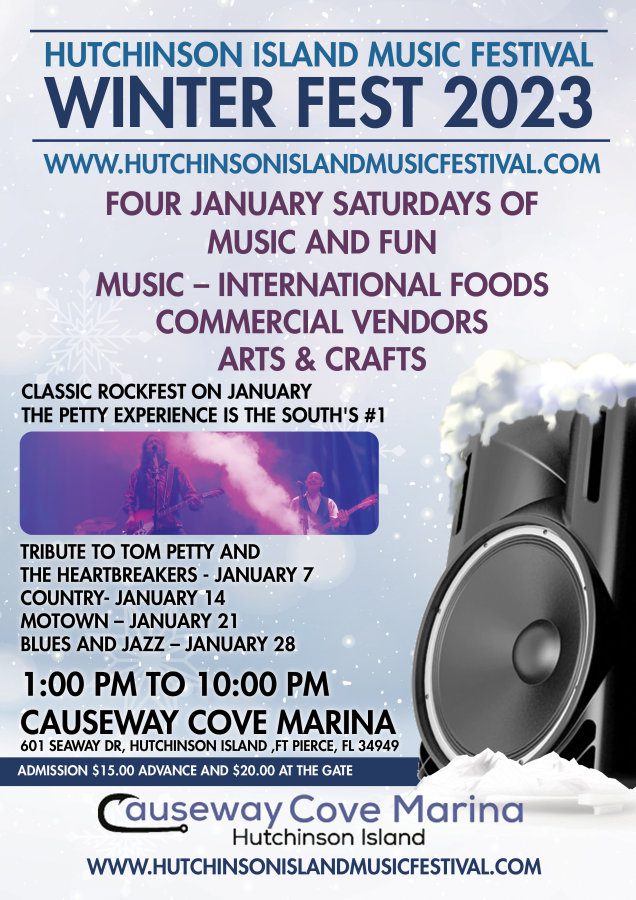 The Hutchinson Island Music Festival –Winter Fest 2023 announces the 2023 dates for its music festival, scheduled for January 7th, 14th, 21st, and 28th 2023 at the beautiful Indian River front Causeway Cove Marina on Hutchinson Island, Ft Pierce, Florida 34949
The month's musical celebration kicks off with a Classic Rockfest on January 7th, Country Music artists performing on January 14th, a Motown Rock & Roll Review on January 21st and Jazz and Blues music on January 28th. All concerts will be from 1pm to 10pm.
In addition to great music, the International Food Court will offer a wide range of international food vendors providing a wide variety of ethnic foods including Greek, French, German, Italian, Mexican, American and many other cuisines.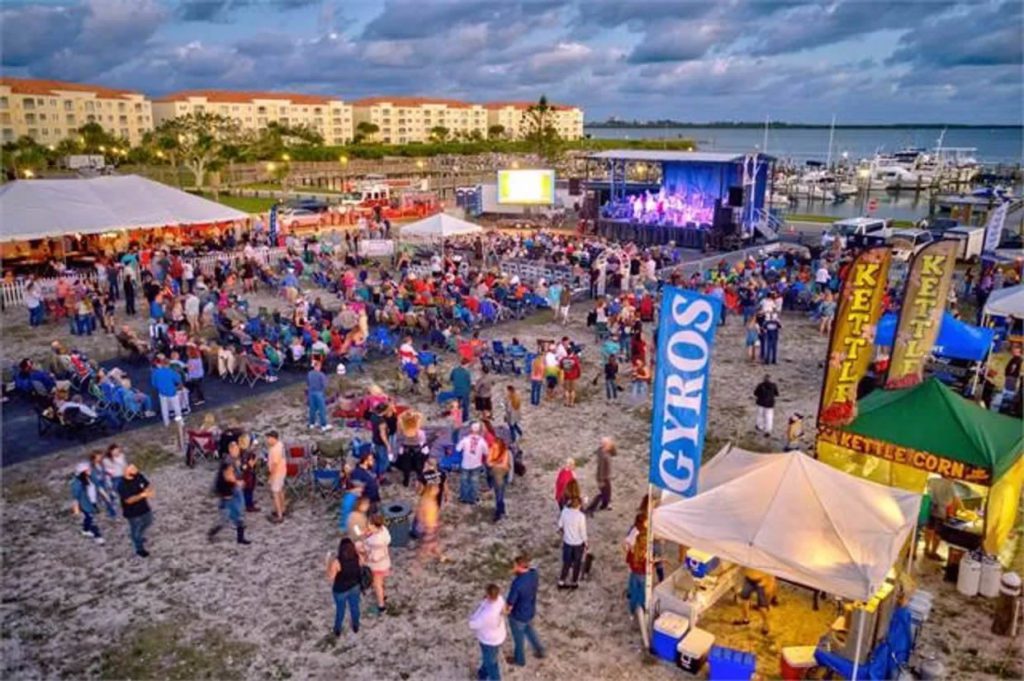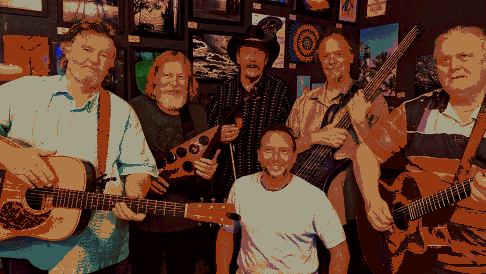 Sets feature songs by Grateful Dead, Buffalo Springfield, Crosby, Stills, Nash, Young, Bob Dylan, Los Lobos, The Band, Creedence Clearwater Revival, John Anderson, Taj Mahal, Rolling Stones, Dr John, Professor Longhair, Pure Prairie League, Steve Earle, (our own) Charlie Hankin and many, many more.
The regular group of Ne'er-Do-Well's – PLUS Tommy Schiffer – Keyboards and Patrick Norris on Trumpet and Keys.
Special Guest Artist sitting in: Jacqui Agostinelli