The "Dress Up Your Pet " Show!
It's yet another return to this new trendy venue for Hot Sauce Moon. Come check out this cool place in Northwood on Saturday Night! Why not spice up your weekend with some Hot Sauce Moon. 7:00 to 10:00 pm or so…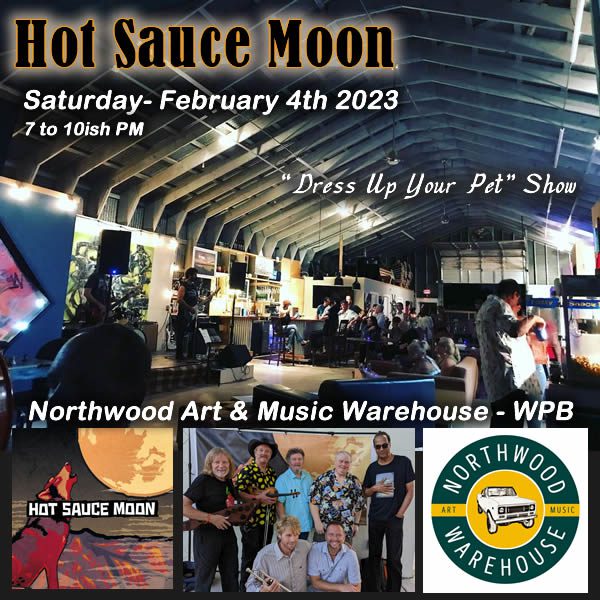 Inside the warehouse – "Where Art, Music, Joy and Pure Soul Meet for a Great Beer!"
Northwood Art & Music Warehouse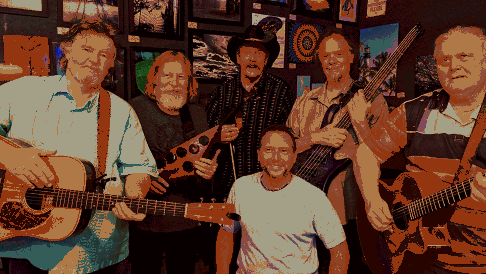 Sets feature songs by Grateful Dead, Buffalo Springfield, Crosby, Stills, Nash, Young, Bob Dylan, Los Lobos, The Band, Creedence Clearwater Revival, John Anderson, Taj Mahal, Rolling Stones, Dr John, Professor Longhair, Pure Prairie League, Steve Earle, (our own) Charlie Hankin and many, many more.
The regular group of Ne'er-Do-Well's – PLUS Tommy Schiffer – Keyboards and Patrick Norris on Trumpet and Keys.
Special Guest Artists sitting in: Jacqui Agostinelli – Vocals;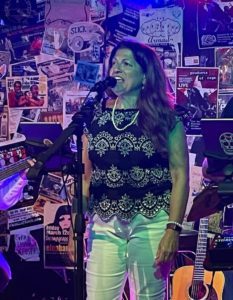 As always, thanks to the local venues that support live local music!
Thanks to everyone who came out – it was a fun show. Here are the photos.