About Hot Sauce Moon:
Hot Sauce Moon is a Florida east coast band performing a wide variety of unique music described as hot sauce infused eclectic Classic Rock, Folk Rock, Country & Blues. They also perform a Mardi Gras / New Orleans Show.
The band plays out as a Quintet performing a wide range of music including many originals. Their distinctive vocal harmonies set this band apart. Their wide range of musically talented friends gather and sit in from time to time. Key players are listed below.
Venues Played:
The Band: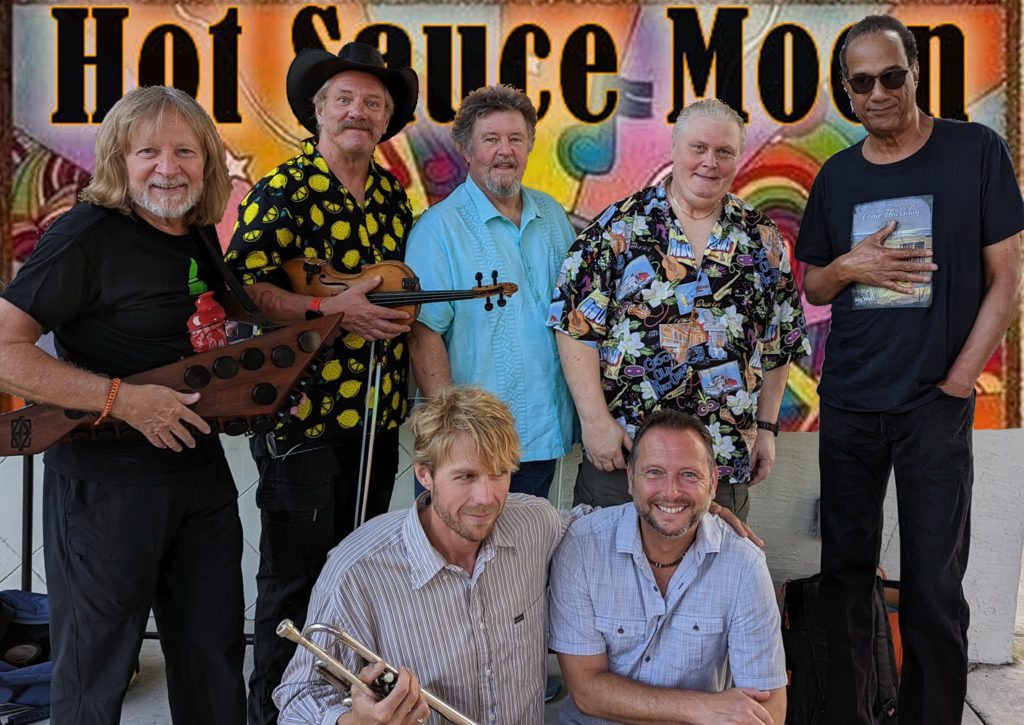 Charlie Hankin – Guitar, Flute, Vocals, Songwriter and Harmonica.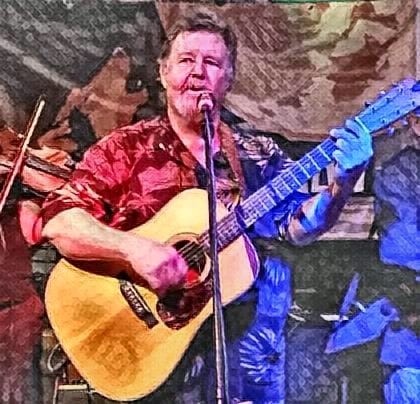 Read more about Charlie Hankin
---
Jim Shettleroe – Guitar, Vocals and Harmonica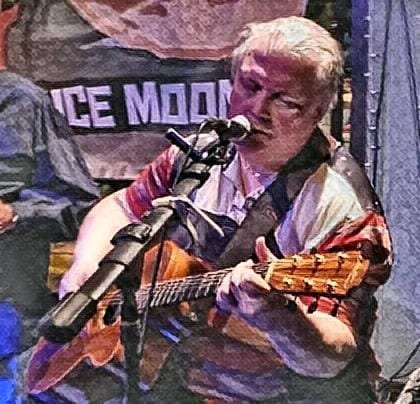 Read more about Jim Shettleroe
---
James Squires – Percussion and Vocals.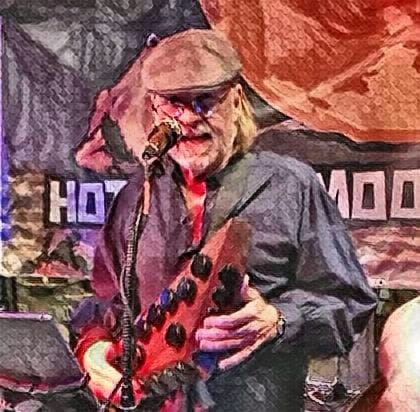 ---
Daryl Walker – Bass Guitar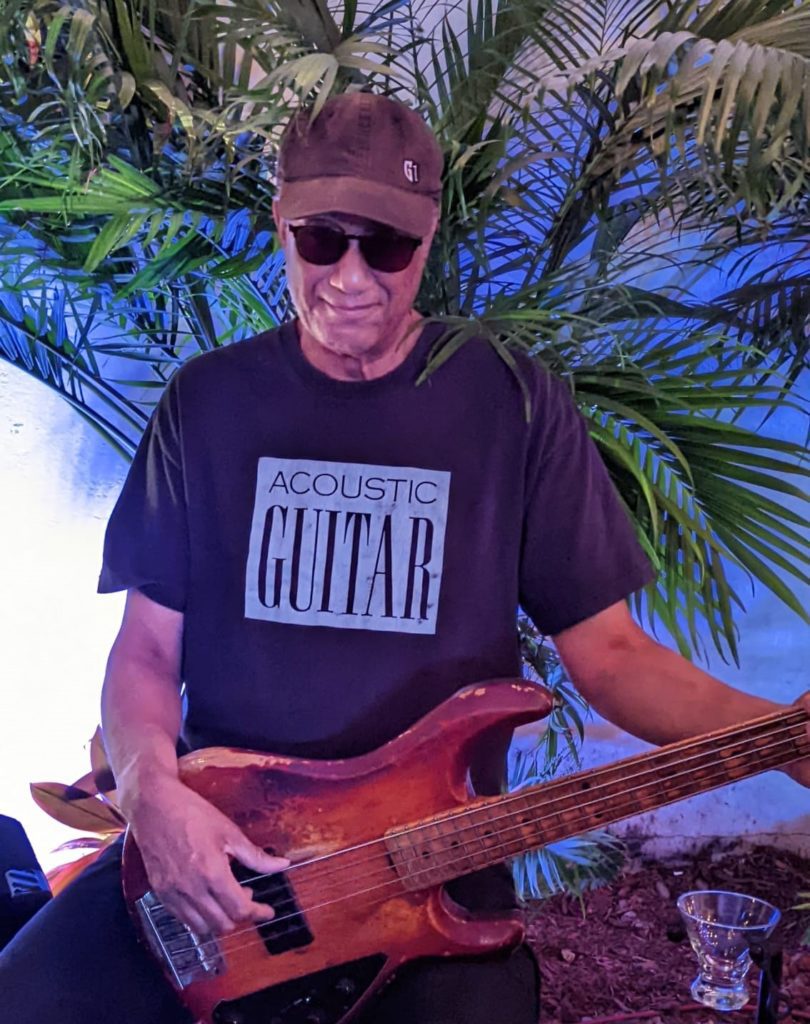 ---
Tommy Schiffer – Keyboards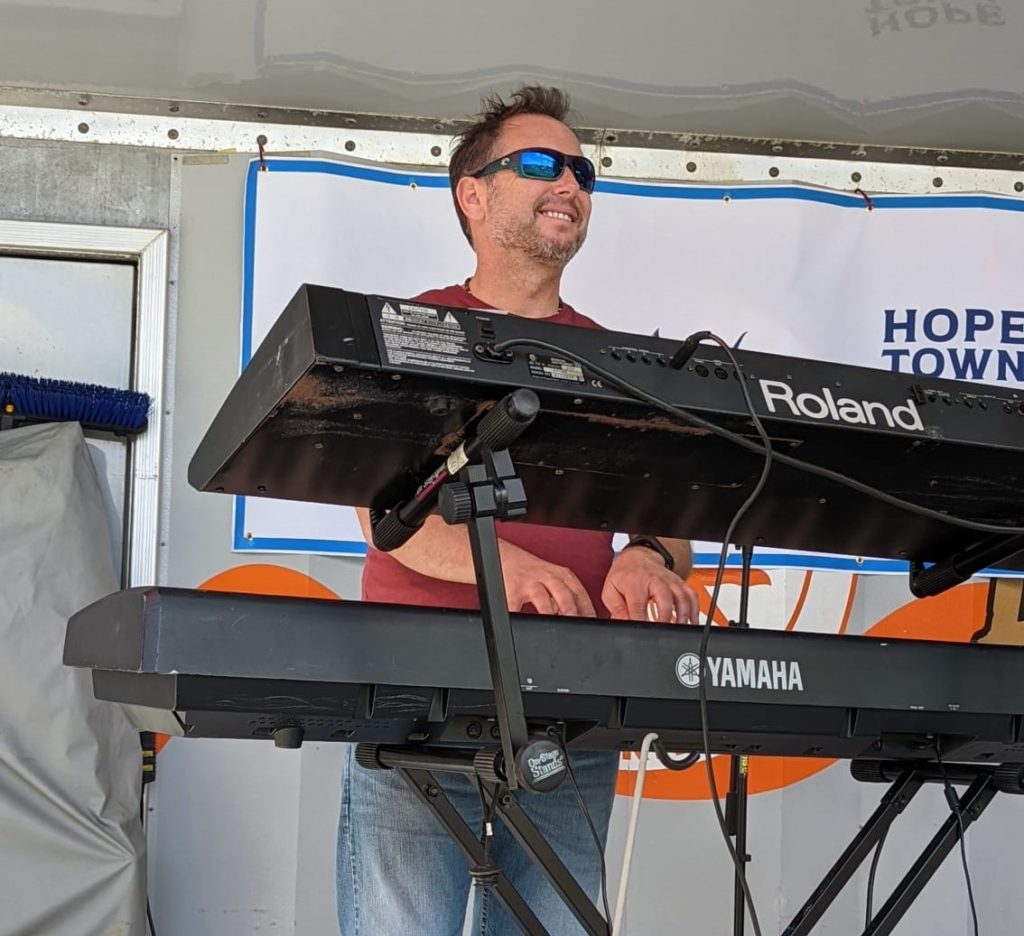 ---
Jacqui Agostinelli – Vocalist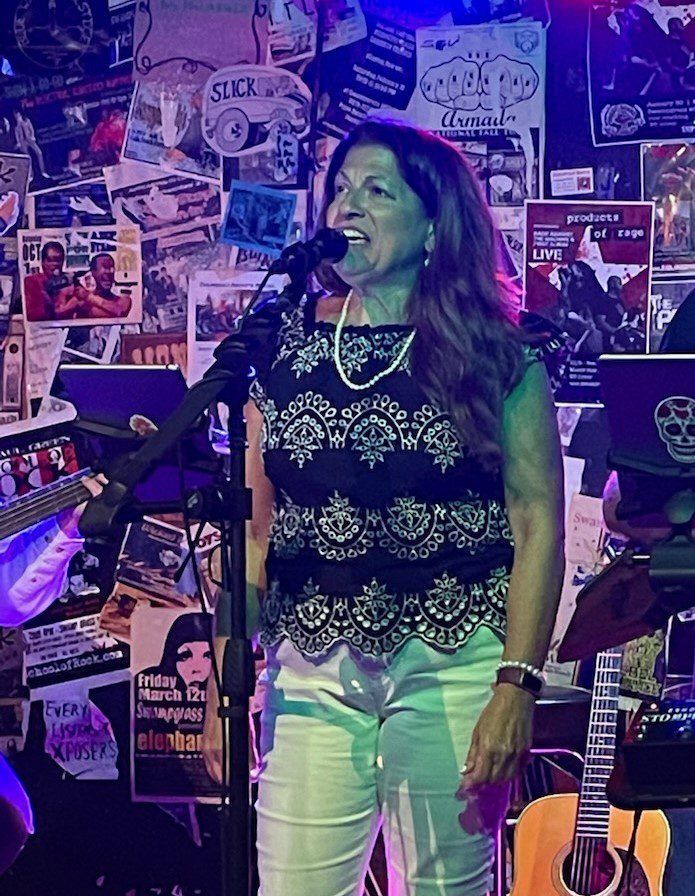 ---
Patrick Norris – Trumpet, Flugelhorn & Piano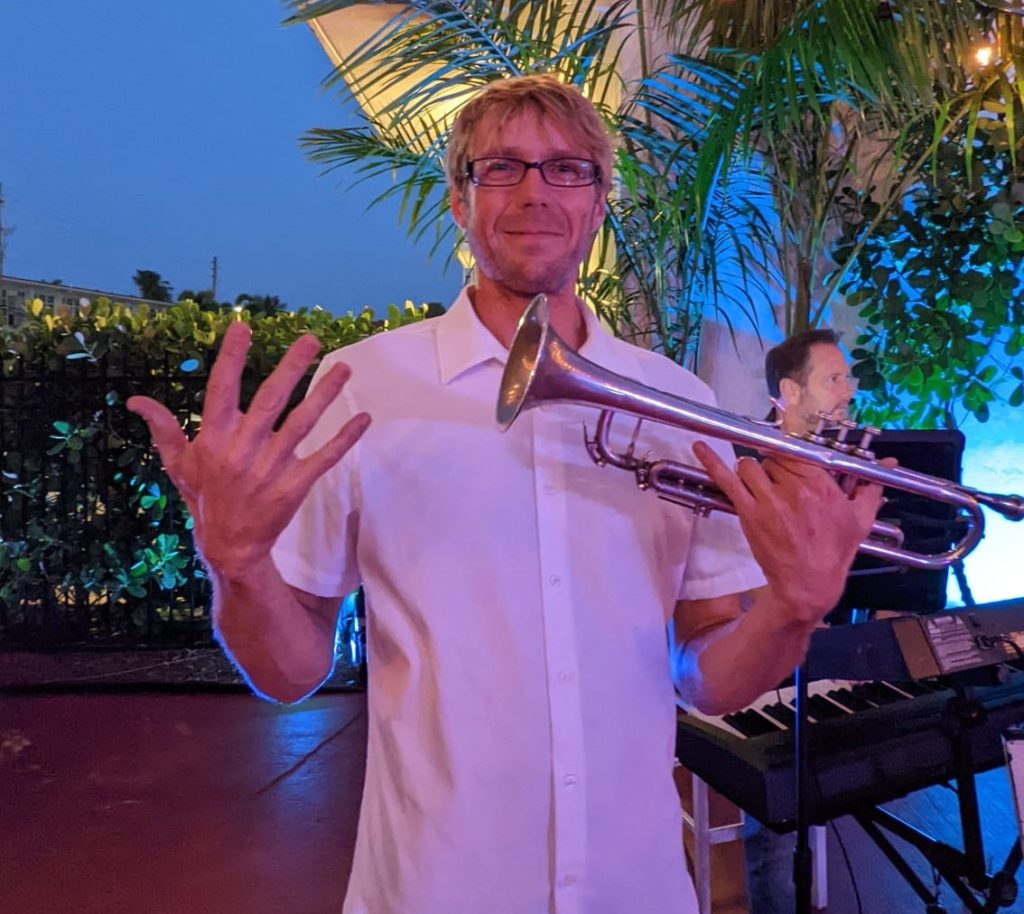 ---
Carl Hixson – Bass Guitar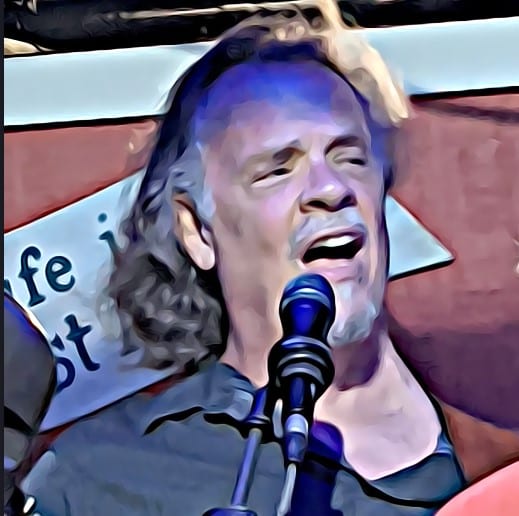 ---
Rick Shryock – Fiddle & Electric Guitar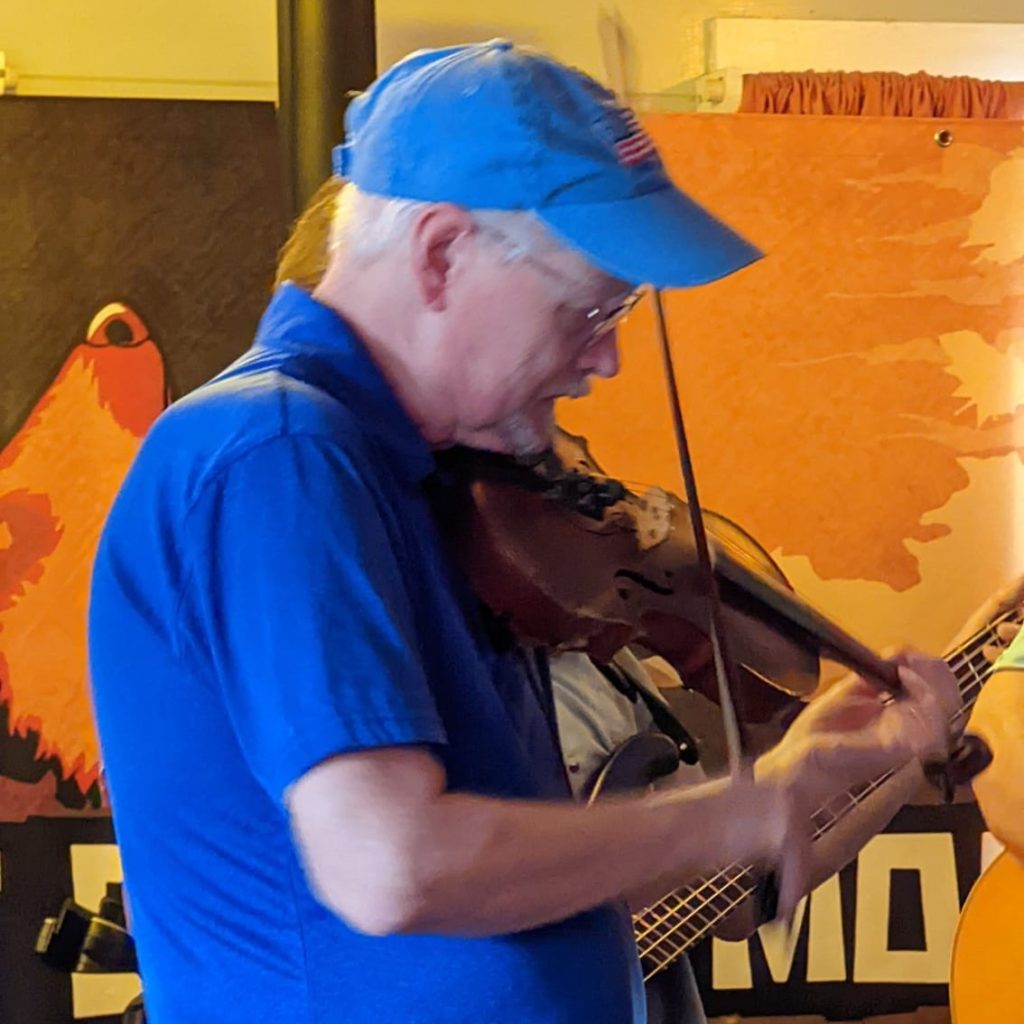 ---
Rex Blazer – Fiddle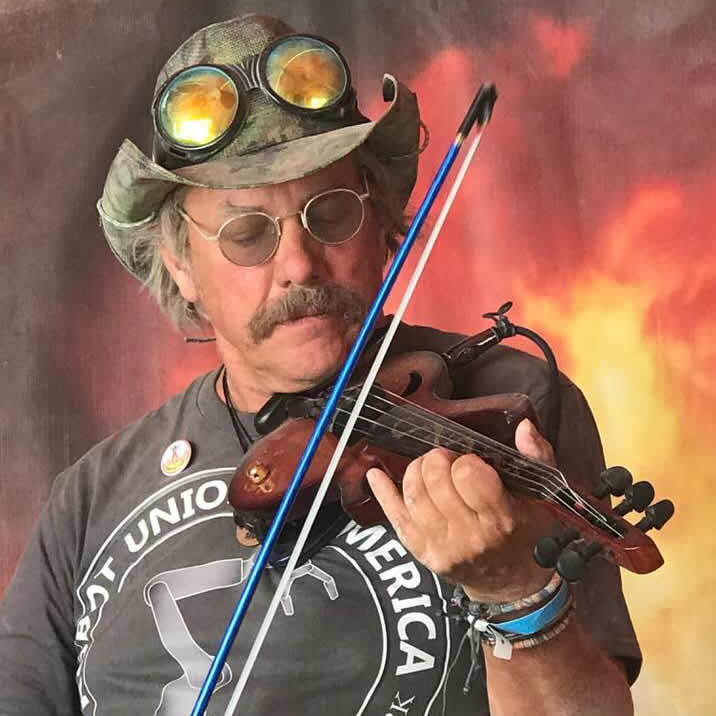 ---
Paddy King – Fiddle, Mandolin & Cello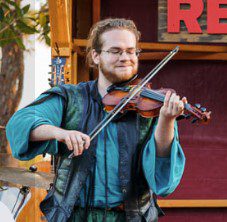 ---