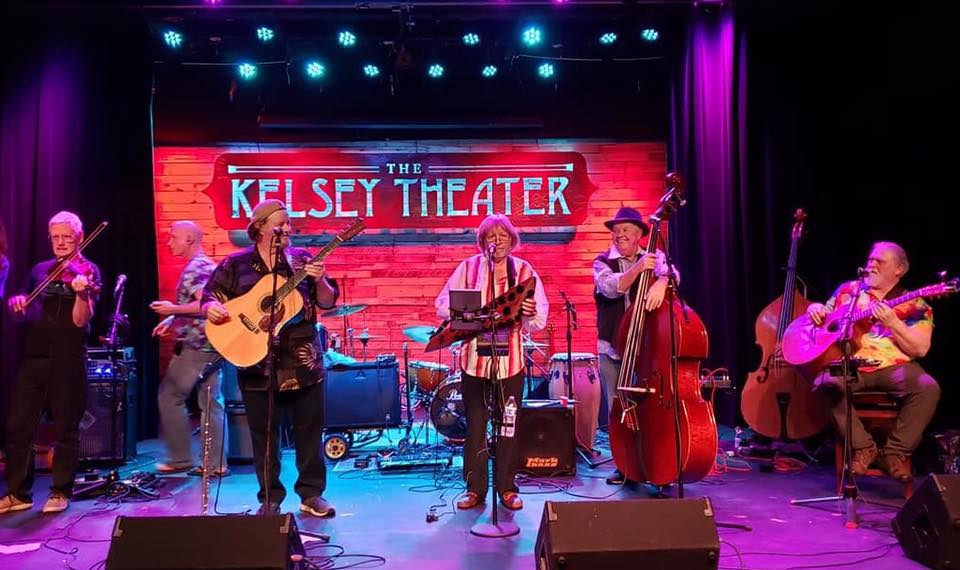 Unique Hot Sauce Infused Eclectic Classic Rock, Folk Rock, Blues and Country.
Hot Sauce Moon covers a wide range of genres – we call it Eclectricity!. Styles include Classic Rock, Folk Rock, a hint of Blues, a pinch of Cajun/Zydeco, a dash of Country, a sprinkle of originals and some traditional tunes . This recipe makes for some truly Hot Sauce.
This diverse group of seasoned pros can adjust their song selection to conform to the crowd. Acoustic guitars with an upright/electric bass and a touch of electric guitar, flute, fiddle, harmonica and lot's of vocal harmony. Instead of a full drum set the percussion is provided by a Zendrum which offers 16 different drum kits, allows the band to fit into smaller venues with a full band sound and makes load in and out a lot easier. Audiences find it very interesting and always come up to ask about it between sets.
The band is sure to please just about every crowd and elevate any venue. Selections include cover tunes to their own, well received, catchy original songs. Their own namesake song "Hot Sauce Moon" is requested regularly. They perform from Vero Beach to Deerfield Beach and west to Okeechobee. They occasionally travel further for Festivals and Fairs.

Americana cover songs by: Grateful Dead, Eagles, the Beatles, Bob Dylan, Pure Prairie League, Los Lobos, Band of Heathens, the Rolling Stones, Creedence Clearwater Revival, Buffalo Springfield, John Prine, Tag Mahal, America, Crosby-Stills-Nash, Neil Young, Bee Gees, Chuck Berry, Willie Nelson, Bob Seger, Jimmy Buffet, Allman Brothers, and others. Also some Traditional and originals.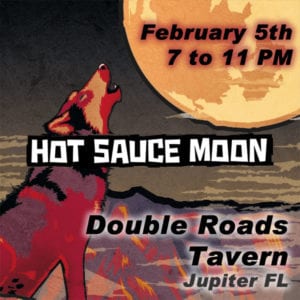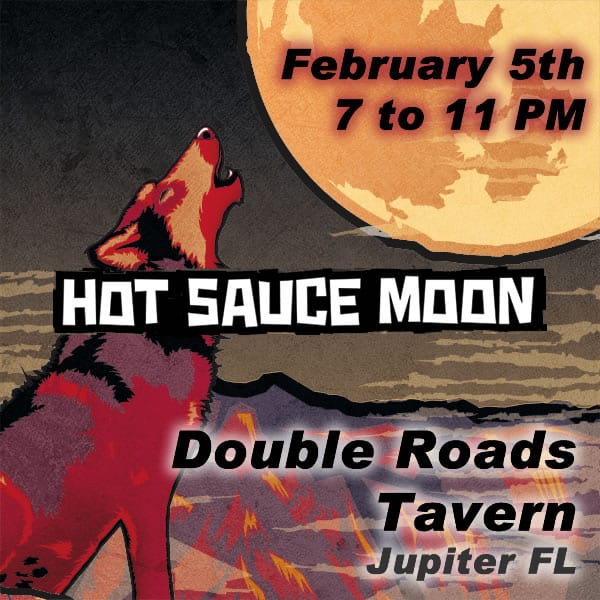 New Orleans cover songs by: Dr. John, Louis Armstrong, Fats Domino, John Fogerty, Creedence Clearwater Revival, Professor Longhair, Sam Cooke, Little Richard, Dixie Cups, also Traditional, Cajun, Zydeco, Mardi Gras Indians songs and originals.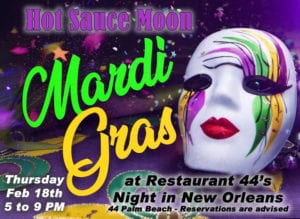 ---

Brewhouse Gallery, Lake Park – Many Events
Rudy's Pub, Lake Worth – Many Events
Double Roads Tavern, Jupiter – Many Events
South Florida Fair, West Palm Beach – Many Events
Swampgrass Willy's, Palm Beach Gardens – Jan 8 2022
Cajun Crawfish & Music Festival Jupiter – Apr 23 2022
The Kelsey Theatre, Lake Park – Nov 17 2019
Lightsey's Seafood, Okeechobee – Jan 24 2020
Restaurant 44, Palm Beach -Feb 19th, 2021
Summer Crush Winery, Ft Pierce – May 16 2020
Steam Horse Brewing, West Palm Beach – Freedom Coast Ride – Dec 5th, 2020
Mulligan's Beach House, Stuart – Many Events
Terra Fermata Tiki Bar, Stuart – Nov 5th, 2020
The Market, Huntington WV – Sept. 25th, 2021
Boney Fiddle Final Friday Festival, Portsmouth, OH – Sept. 24th, 2021