Get some Hot Sauce on the Main Stage. 5:30 to 7:30 pm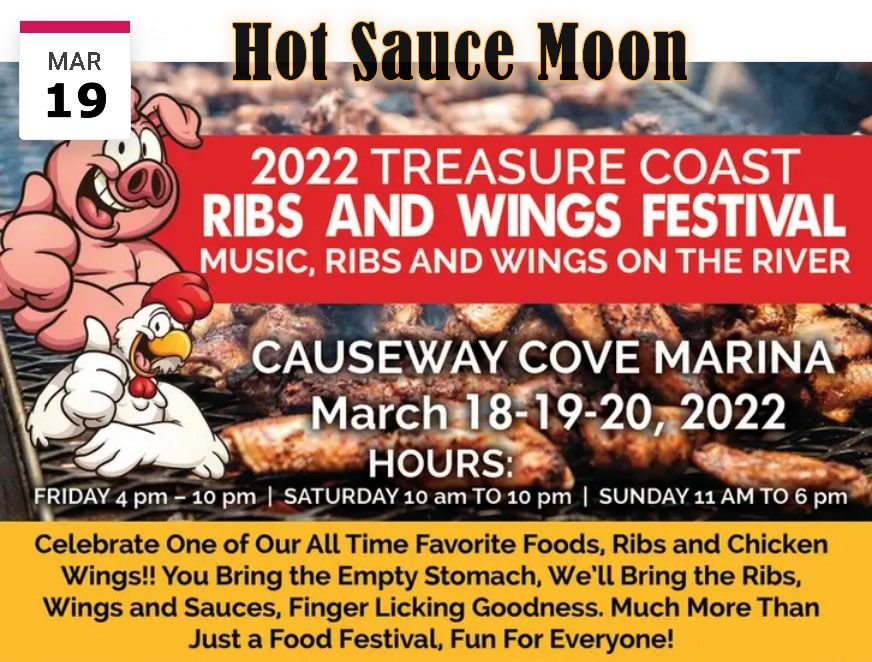 The Treasure Coast Ribs and Wings Festival invites BBQ lovers to a family friendly adventure at the beautiful riverfront Causeway Cove Marina at 601 Seaway Drive on Hutchinson Island in Ft Pierce, Florida on March 18-20, 2022.
More info: https://go.evvnt.com/955124-0?pid=4509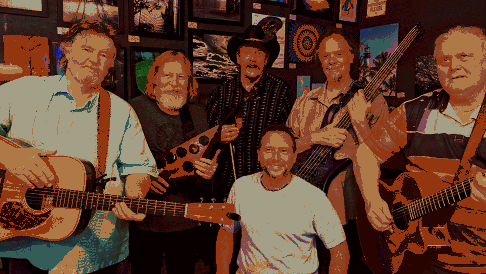 Sets feature songs by America, Grateful Dead, Eagles, Buffalo Springfield, Crosby, Stills, Nash, Young, Bob Dylan, Los Lobos, The Band, Creedence Clearwater Revival, John Anderson, Taj Mahal, Rolling Stones, Dr John, Pure Prairie League, Steve Earle, (our own) Charlie Hankin and many, many more.
Special Guest Artist sitting in Jacqui Agostinelli – Vocals – Others: TBA