It's another "Louisiana Saturday Night" with Hot Sauce Moon.
9:00 pm to 12:00 am or so…
Special Guest Artists sitting in – Patrick Norris on Keyboards and Trumpet! Jacqui Agostinelli on Vocals!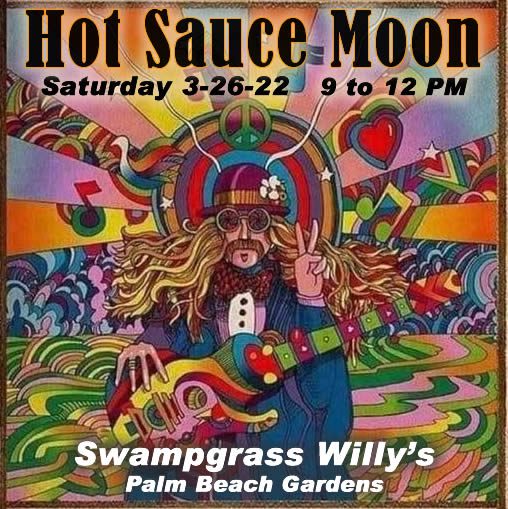 Bustling hangout featuring live music, comfort food, full bar, & pool tables. A "true" Music Venue with full stage and sound system. $5 cover.
Sets feature songs by America, Grateful Dead, Eagles, Buffalo Springfield, Crosby, Stills, Nash, Young, Bob Dylan, The Band, Creedence Clearwater Revival, John Anderson, Taj Mahal, Rolling Stones, Dr John, Pure Prairie League, Steve Earle, (our own) Charlie Hankin and many, many more.
Thanks to all our friends for your support! We hope to see you there.
Thanks to Swampgrass Willy's for their support of the local music scene!