Hot Sauce Moon OPENS the Festival on the Main Stage – 4:00 to 5:30 pm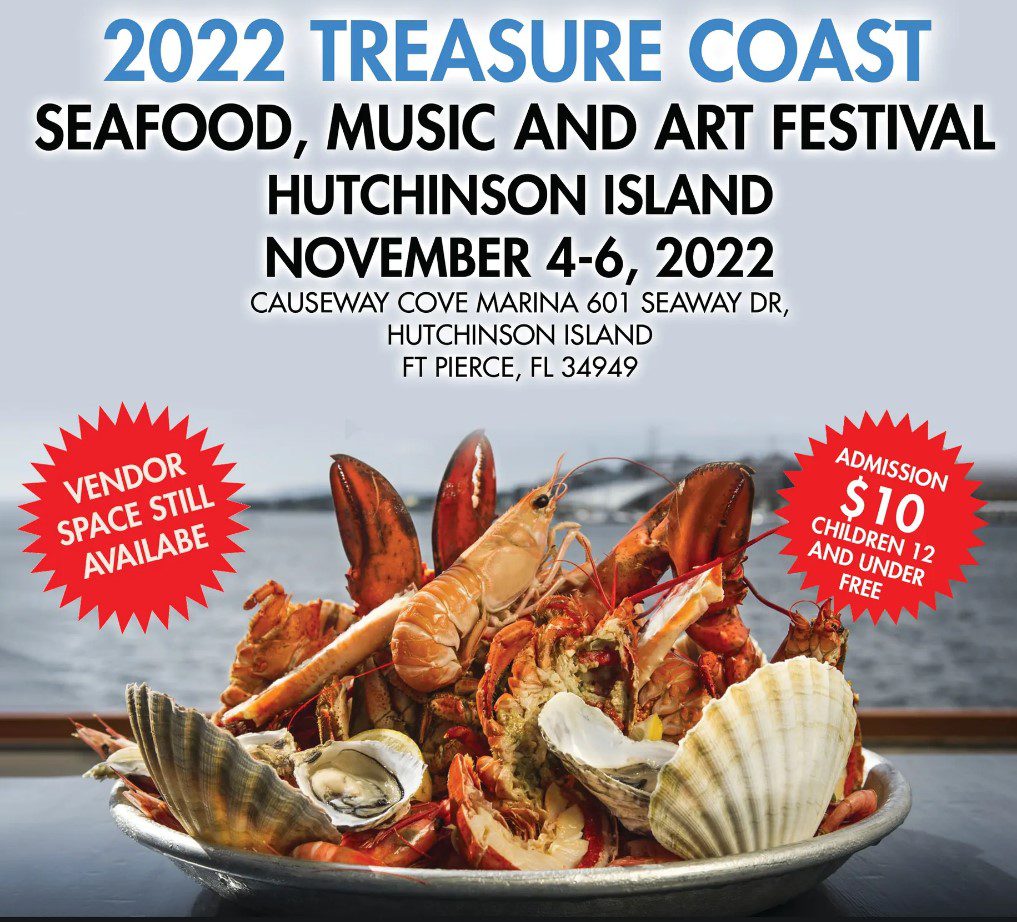 The Treasure Coast Seafood and Music Festival invites seafood and music lovers and fans of all things nautical and fun to a family friendly adventure at the Causeway Cove Marina 601 Seaway Dr Ft Pierce, Florida on November 4-6, 2022.
The festival is a seafood enthusiast's dream come true featuring a wide variety of seafood. Rounding out this family-oriented event, nautical vendors will offer unique merchandise and services, artists and craftsmen will display and sell their original works, live music will entertain on stage all three days, kids will enjoy rides and a kid's zone just for them, and local businesses and nonprofit organizations will provide information on services available.
Fri 4pm-10pm, Sat 10am-10 pm, Sunday 10am-5pm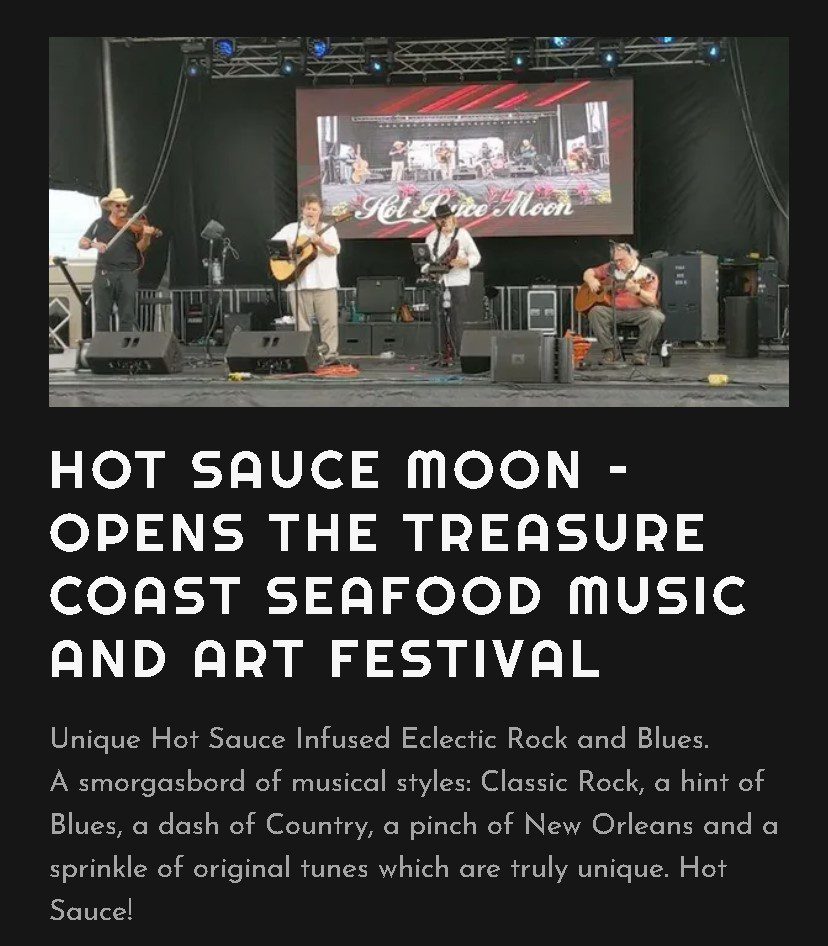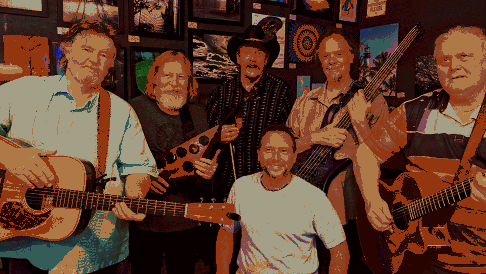 Sets feature songs by Grateful Dead, Buffalo Springfield, Crosby, Stills, Nash, Young, Bob Dylan, Los Lobos, The Band, Creedence Clearwater Revival, John Anderson, Taj Mahal, Rolling Stones, Dr John, Professor Longhair, Pure Prairie League, Steve Earle, (our own) Charlie Hankin and many, many more.
The regular group of Ne'er-Do-Well's – PLUS Tommy Schiffer – Keyboards and Patrick Norris on Trumpet and Keys.
Special Guest Artist sitting in: Jacqui Agostinelli