Lake Worth, FL – Friday September 3rd 7:30 to 10:30 pm
Open Air – Outside on the Paradise Garden Patio – No cover; no minimum.
We hope to see you there!
Special Guest sitting in on guitar Dr. Jay from The String Assassins! Also Jeffry Sullivan from Smoking Monkey! It's gonna be some fun.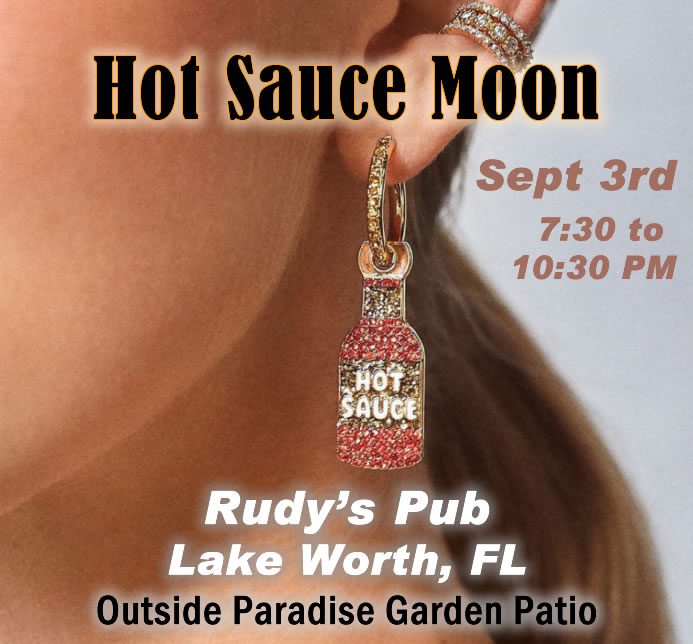 No grouchy people allowed!