Friday Night under the Lights! Hot Sauce Moon – Okeechobee FL
We head west to Okeechobee to cover for The String Assassins who had to cancel last minute. Looking forward to share some of our unique Eclectic Americana music with the people north of the big Lake .
Note: Do not use while operating a motor vehicle or heavy equipment.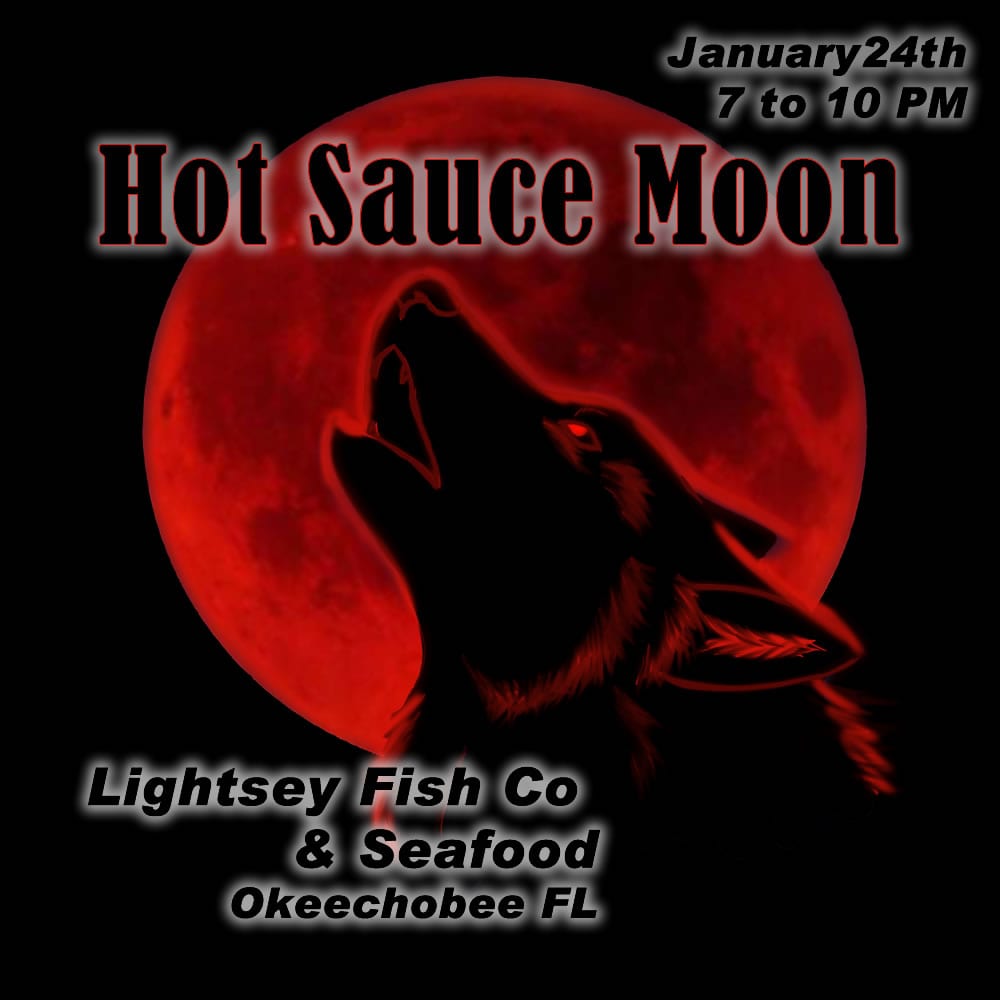 Thanks to The String Assassins for thinking of us.