It's Final Friday – The "Leftovers" Show
Nothing Black about this Friday – It's "Leftovers" with Hot Sauce Moon in Stuart at this fabulous space. 6pm to 9ish… It's the "Finally Friday" of every month at Frazier Creek!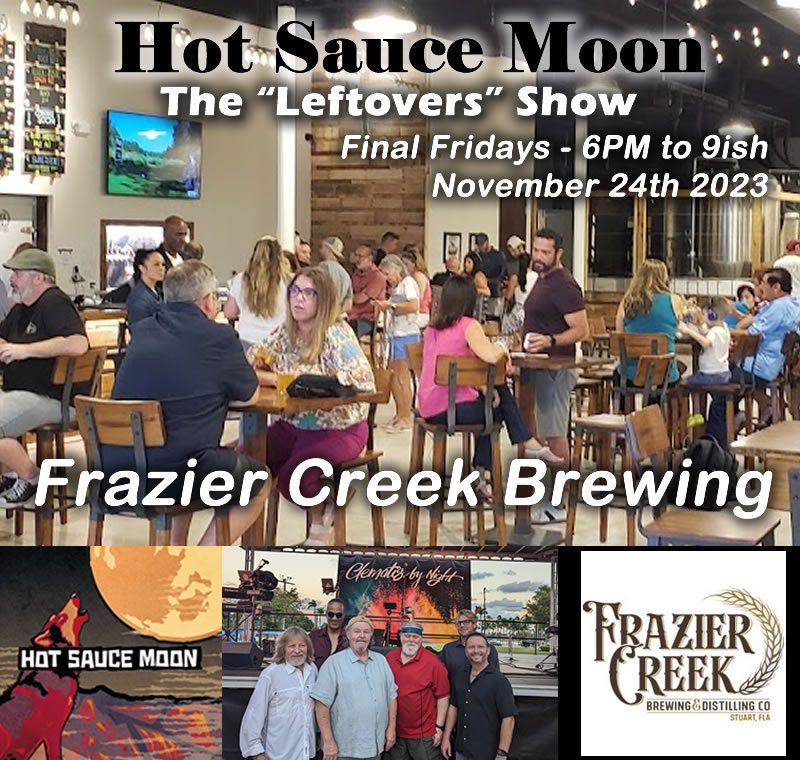 Martin County's first modern-age Brewstillery. Located 500 feet west of Frazier Creek in Stuart, Florida. Add a little Hot Sauce Moon and you have a great evening of music and fun.
973 SE Federal Hwy, Stuart, FL 34994 * 772.672.7882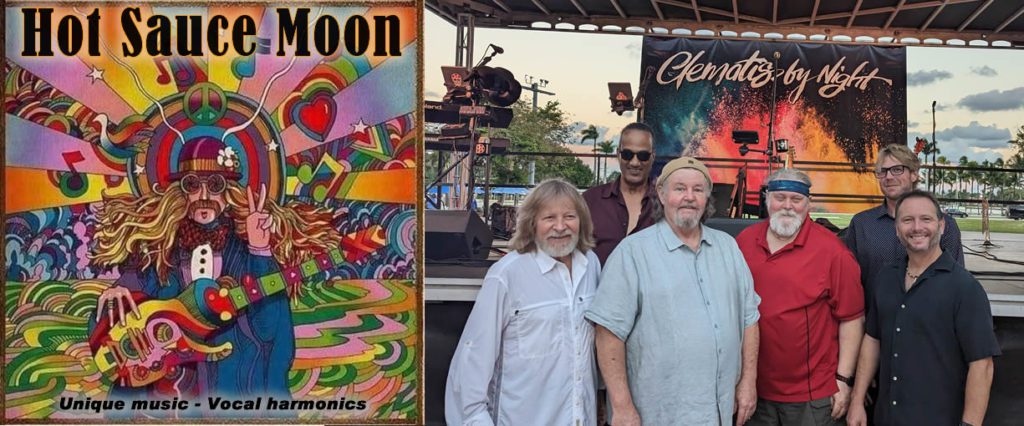 Sets feature songs by Grateful Dead, Buffalo Springfield, Crosby, Stills, Nash, Young, Bob Dylan, Los Lobos, The Band, Creedence Clearwater Revival, John Anderson, Taj Mahal, Rolling Stones, Dr John, Professor Longhair, Pure Prairie League, Steve Earle, (our own) Charlie Hankin and many, many more.
The regular group of Ne'er-Do-Wells
Jim Shettleroe on guitar, vocals & harp. Charlie Hankin on guitar, vocals, harp and flute. Jacqui Agostinelli on vocals. James Squires on Zendrum & vocals. Tommy Pertis on bass.
As always, thanks to Coastal Karma Brewing for supporting live local music!