Round out your weekend with some Hot Sauce Moon in West Palm Beach on the Waterfront. 6:00 to 9:00 pm or so… Be gentle it's our first time.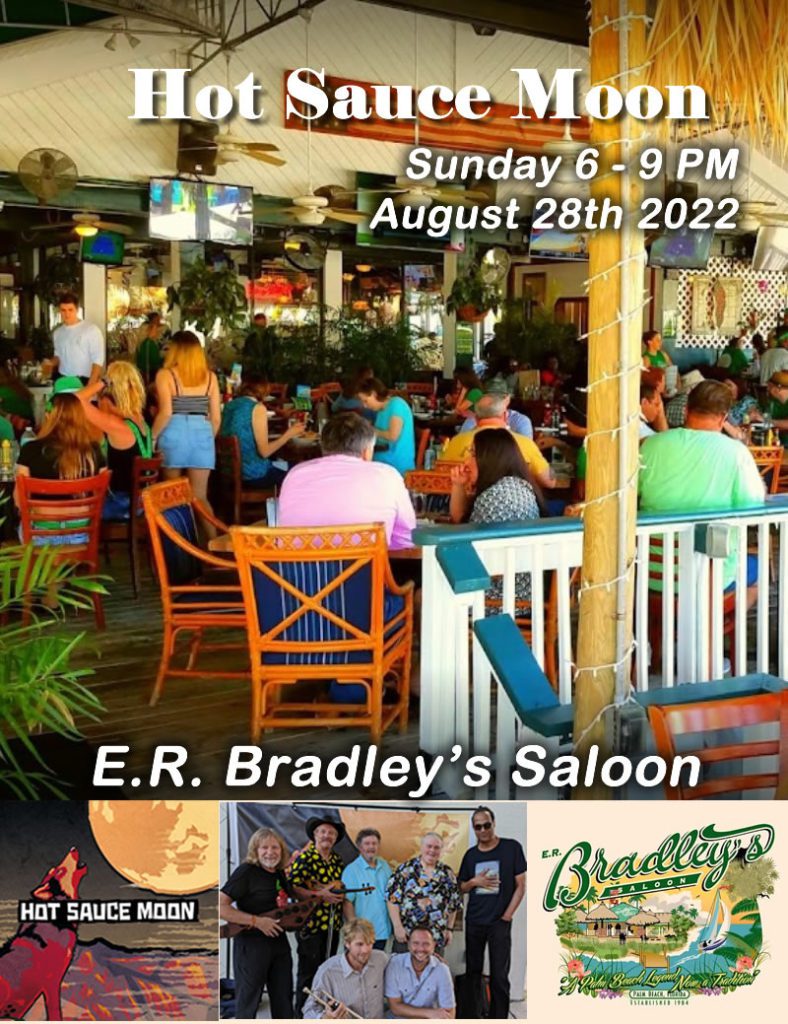 The landmark bar and restaurant on the West Palm Beach Waterfront. It's a rite of passage, a place of celebrations, a place to relax.
Outside under the tiki huts and palm trees, right on the water. Add a little Hot Sauce Moon and you have a great evening of music and fun.
104 S Clematis St, West Palm Beach, FL 33401-5511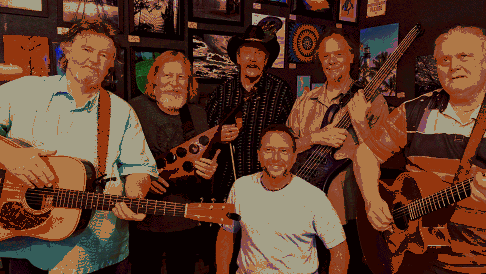 Sets feature songs by Grateful Dead, Buffalo Springfield, Crosby, Stills, Nash, Young, Bob Dylan, Los Lobos, The Band, Creedence Clearwater Revival, John Anderson, Taj Mahal, Rolling Stones, Dr John, Pure Prairie League, Steve Earle, (our own) Charlie Hankin and many, many more.
Special Guest Artists sitting in: Jacqui Agostinelli – Vocals; Tommy Schiffer – Keyboards;
As always, thanks to ER Bradley's Saloon for supporting live local music!
---
Here are some photos of the event: