Hot Sauce Moon Live – 2020 Vision – Wednesday Night
Proud to announce that Hot Sauce Moon will be playing "the best spot to find Live Music in Jupiter" – Double Roads Tavern!
Come enjoy some unique music described as Eclectic Americana.
Note: Objects in the mirror may be closer than they appear.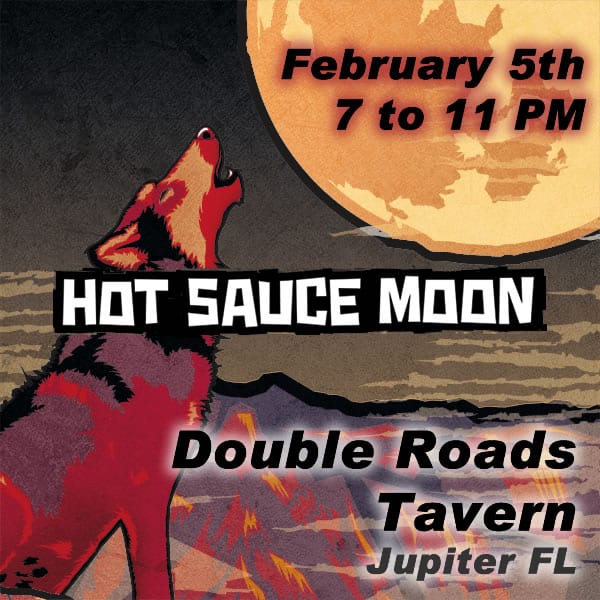 You never know who may show up and sit in!
Thanks to DRT for supporting live music in South Florida. We hope to see you all there!