Come on Down… to the Delray Marketplace for the "National Chocolate Cupcake Day" Show with Hot Sauce Moon! 6:00 to 8:00 pm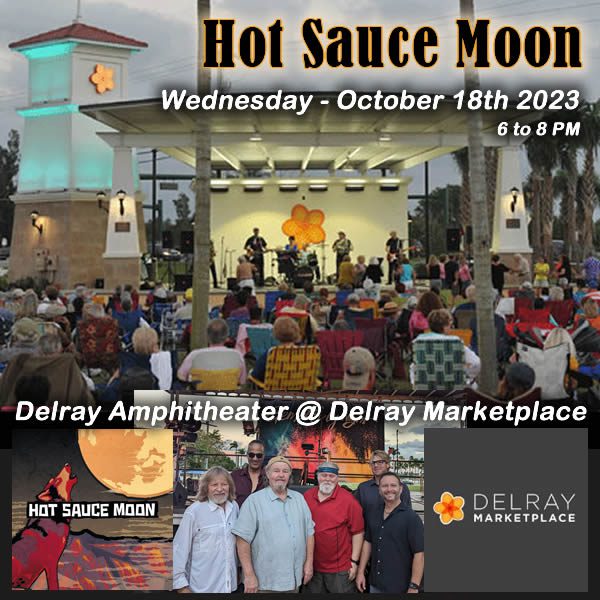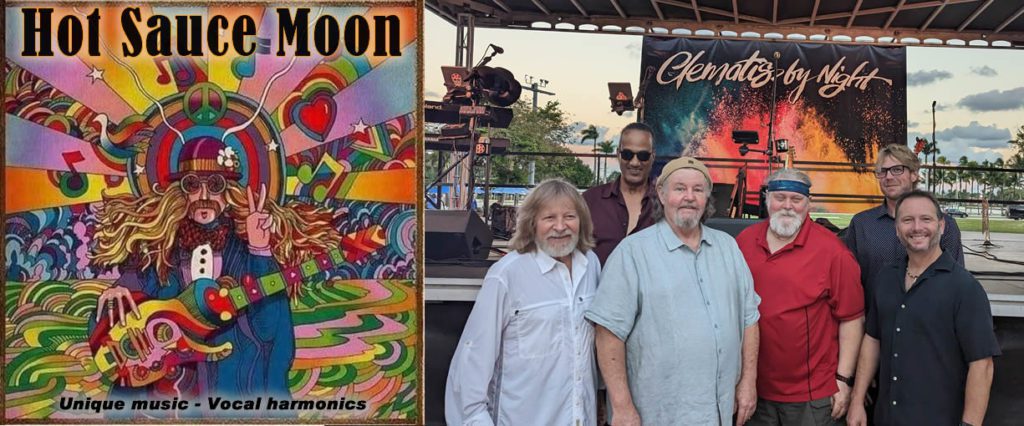 Special Guest Artists sitting in Jacqui Agostinelli on vocals Patrick Norris on trumpet!
Sets feature songs by America, Grateful Dead, Eagles, Buffalo Springfield, Crosby, Stills, Nash, Young, Bob Dylan, The Band, Creedence Clearwater Revival, John Anderson, Taj Mahal, Rolling Stones, Professor Longhair, Los Lobos, Dr John, Pure Prairie League, Steve Earle, (our own) Charlie Hankin Originals and many, many more.
The regular group of Ne'er-Do-Wells
Pat Norris joins us on the trumpet. Tommy Schiffer on keyboards – piano & Hammond B3. Daryl Walker on 5-string bass. Jim Shettleroe on guitar, vocals & harp. Charlie Hankin on guitar, vocals, harp and flute. Jacqui Agostinelli on vocals. JJ Liberato on electric guitar. James Squires on Zendrum & vocals.
Special thanks to the Delray Marketplace for their support of local music!
---
Last Year's Show:
Great fun opening the season at the Delray Marketplace Music Fest.
The crowd was engaging and very receptive. Thanks to all who came out.
We had seven members onstage: Tommy Shiffer on Keyboards, Patrick Norris on Trumpet. Jacqui Agostinelli on Vocals, Daryl Walker on five string Bass, Jim Shettleroe on Guitar-harmonica-vocals, Charlie Hankin on Guitar-harmonica-flute-vocals, James Squires on Zendrum-Vocals.