Hot Sauce Moon plays New Orlean's music for the 4th Annual Cajun Crawfish & Music Festival.
Friday night – Show 5:30 to 7:30 pm.
Saturday night – Show 6:00 to 7:30 pm
Special Guest Artists sitting in: Jacqui Agostinelli – Vocals; Tommy Schiffer – Keyboards; Patrick Norris – Trumpet
Jupiter – Downtown Abacoa. 1200 Town Center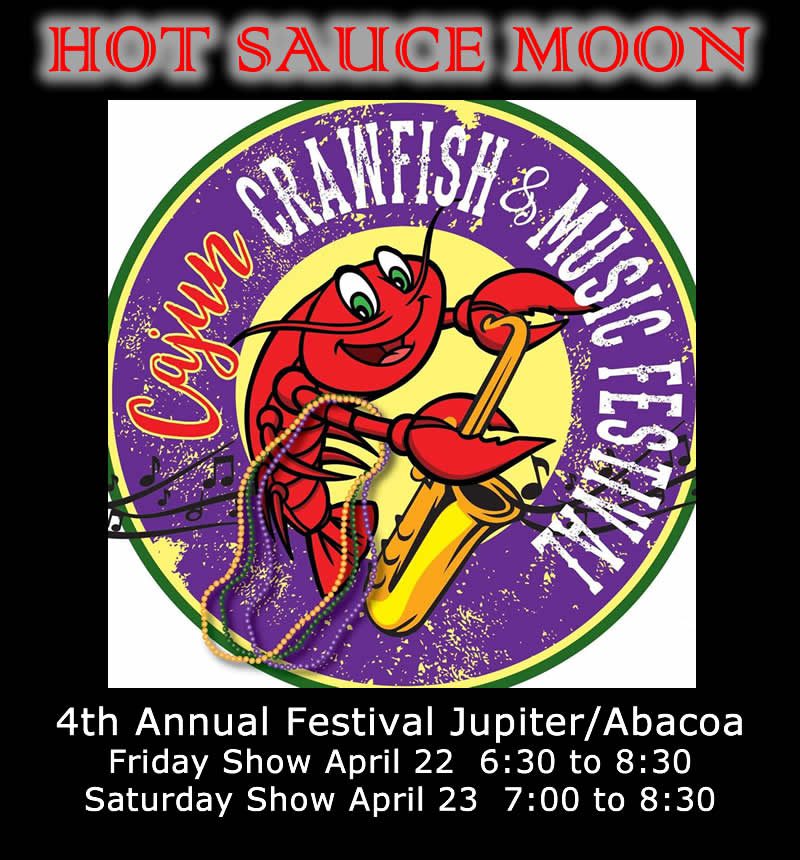 Sets feature songs by America, Grateful Dead, Eagles, Buffalo Springfield, Crosby, Stills, Nash, Young, Bob Dylan, Los Lobos, The Band, Creedence Clearwater Revival, John Anderson, Taj Mahal, Rolling Stones, Dr John, Pure Prairie League, Steve Earle, (our own) Charlie Hankin and many, many more.