NOT QUITE INDEPENDENCE SHOW
It's another Hot Sauce Moon Friday Night! Start off your 4th of July weekend with some Hot Sauce Moon. 7:00 to 10:00 pm or so…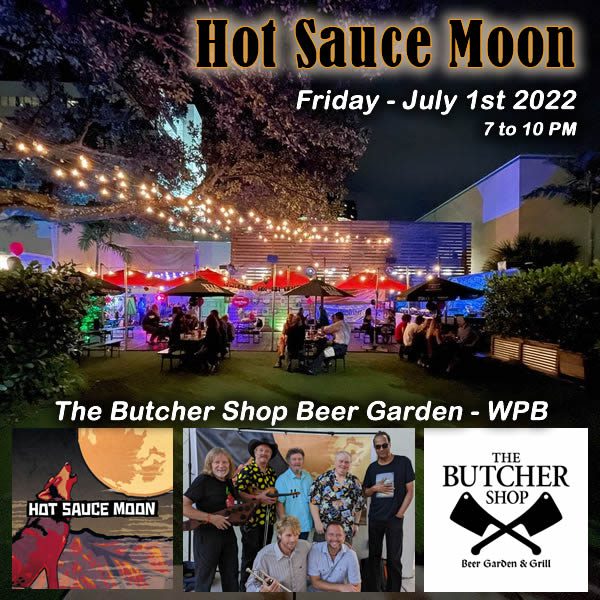 Outside under the canopy of trees in their amazing garden! Grilled steaks, burgers & sausages, plus draft beer & cocktails, in a former airplane hangar. Full-service restaurant, full liquor bar, 24 draft beers, bottled beer, Prime Meats, Burgers, never frozen!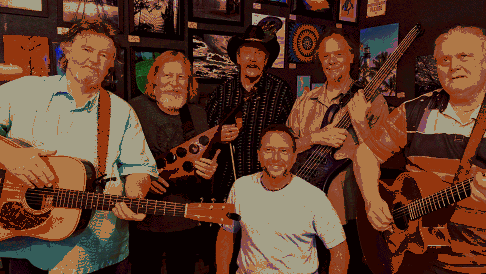 Sets feature songs by Grateful Dead, Buffalo Springfield, Crosby, Stills, Nash, Young, Bob Dylan, Los Lobos, The Band, Creedence Clearwater Revival, John Anderson, Taj Mahal, Rolling Stones, Dr John, Pure Prairie League, Steve Earle, (our own) Charlie Hankin and many, many more.
Special Guest Artists sitting in: Jacqui Agostinelli
As always, thanks to the Butcher Shop for supporting live local music!